Creative Exchange Masterclasses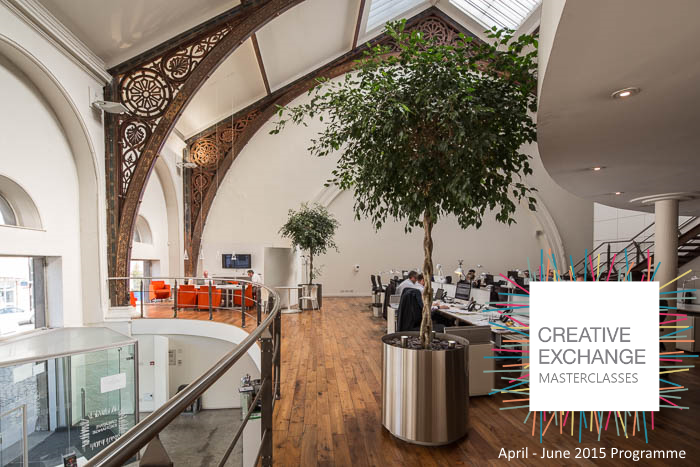 Creative Exchange Masterclasses - we've got what you need.
We've designed a series of creative masterclasses at Creative Exchange, Leith covering a range of creative and technical skills in social media, digital print and web, apps design, e-commerce, event planning and communicating effectively. 
These courses are for you if you want to develop your own professional creative practice, develop your skills for employability in the creative industries or find inspiration and new creative direction. 
Our Masterclasses are delivered by a selection of industry professionals from Edinburgh's creative business and education sectors who have developed these short, intensive courses to give you the skills needed to support your creative practice.  All of our tutors are experts in their particular discipline and are keen to share their knowledge and best practice with you.
You can see the full programme of masterclasses below (click into each subject to get more information and see available dates).
(Please note that our Summer Programme is now coming to an end, so if the masterclass you want to attend is no longer available please email us at:
CreativeMasterclasses@creativeexchangeleith.com
to register your interest for our Winter Programme, which will launch later in the year.)