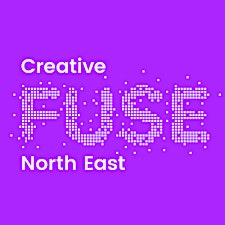 Creative Fuse NE at Durham University
Creative Fuse NE @ Durham is a project operating out of Durham University's Business School and aimed at supporting the creative industry across County Durham to innovate, survive, and grow during these unprecedented times. We are a team comprised of experts in business research, innovation, and digital skills and technology. We are part of the regionwide Creative Fuse NE project which is a collaboration between all five universities in the North East.
We provide supportive workshops focused on themes of importance to the creative economy, a creative community of peers to connect with, one-to-one support with the team and the wider university community, and lots of exposure to events and activities across the region and country to help you not only get through these times but thrive and grow.
Durham University's Creative Fuse North East (CFNE) team is engaged with the creative sector in the transitional County Durham area to help create new means to support businesses working within the creative economy. Creative Fuse North East equips organisations with new creative confidence and capacity to develop innovation partnerships and ways of working, in order to respond to the challenges that matter to them.
CFNE is funded by the European Regional Development Fund (ERDF) and the Arts and Humanities Research Council (AHRC). SMEs will be required to complete an application evidencing eligibility in order to participate.
Please contact the team at Durham University by reaching out at creativefuse.ne@durham.ac.uk for further information or to have a chat. Visit http://creativefusene.org.uk for more about Creative Fuse North East in general.
Sorry, there are no upcoming events