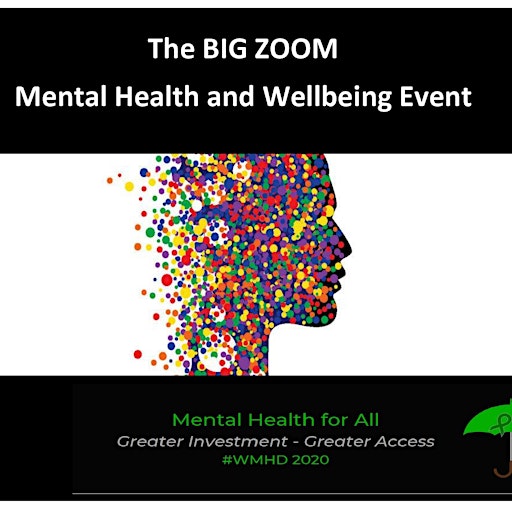 Cwm Taf Morgannwg Third Sector Mental Health Forum
This year to celebrate World Mental Health Day a number of partners from the Cwm Taf Morgannwg Third Sector Mental Health Network are offering a series of free workshops and activities from the 7th - 15th October.

Our aim is to raise awareness of the fantastic services that exist across Bridgend, Merthyr Tydfil and RCT and to give a taster of what is available in the community.

The theme for WMHD2020 is Mental Health For All. And as a network we are passionate about; fighting mental health stigma, placing people at the centre of what we do, and investing in quality and accessible care for all.

We hope we have put together a diverse and interesting range of workshops and activities that you will enjoy and which you will take something away.
The BIG ZOOM is sponsored by BeActive.
Be Active is a research project funded by the Welsh Government with the purpose to help improve people's physical and mental wellbeing through increased activity and social interactions, within the community. The project funds activities within the community for people to participate in and will then collect information about how those participants may have benefited from taking part.

As a research project, some information will need to be collected about who is taking part. This will be reported on to Welsh Government but no personal information will be provided to them– all information provided will be treated with confidence and will be kept securely by RHA who oversee the project administration.
If you have any questions about the Be Active project or how your information is being used, please contact a member of the team by emailing beactive@rhawales.com

Sorry, there are no upcoming events