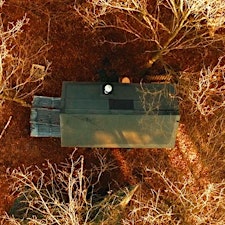 Dave Erasmus
WANNA LEARN HOW TO MAKE A HUT?
Get immersed in nature, learn new skills, meet new people and eat fresh food from the land - What more could you want? :) 
Dave Erasmus is an International speaker, he has exited 3 businesses one of which is http://givey.com. With 4 TEDx Talks http://bit.ly/1GprgxX and 2 Spoken word EPs http://spoti.fi/2x4KxGK He also posts weekly on his youtube channel with over 2million views and 70,000 subscribers http://youtube.com/daveerasmus 
 He is passionate about human experience, and how we engage with technology which is the foundation that has paved the way for this ON+OFF grid living experiment. He lectures at UCL on the Arts & Sciences course looking at the philosophy of intelligence as a superconcept https://youtu.be/UNeoANYj0OQ. 
Sorry, there are no upcoming events