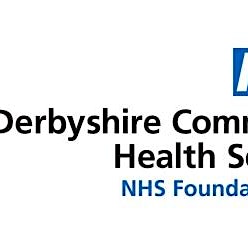 DCHS' Equality, Diversity and Inclusion Team
Derbyshire Community Health Services (DCHS) NHS Foundation Trust serves a local population of more than one million and provides wide-ranging specialist healthcare services in hospitals, schools, people's homes and communities across Derby city and Derbyshire county. We operate from over 100 sites, including 13 community hospitals and 28 health centres across Derbyshire County and Derby City, with our services' geographical footprint stretching from the High Peak and North Dales in the north to Derby City and South Dales in the south of Derbyshire, with some services also being provided in Leicestershire. We employ over 4,000 people and touch the lives of thousands of people daily.
Our vision at DCHS is to be the best provider of local healthcare and a great place to work, and we understand that one of the barometers of our organisational culture for our patients as a place to receive treatment and have a positive experience of care as well as for our colleagues as a place to work, and to bring their whole selves to work, is how inclusive, safe, engaging and empowering we are.
Our Equality, Diversity and Inclusion (EDI) Team supports the organisation to thread EDI through everything we do, embed equitable practices and coach colleagues and other stakeholders to increase understanding of EDI, while also actively fostering an inclusive organisational culture, advancing equality of opportunity as well as promoting good relations at DCHS, through our Staff Networks and beyond, between people who share any of the nine protected characteristics as defined under the Equality Act 2010 and those who do not.  Aside ensuring legal compliance through robust EDI governance and evidence-based working, our EDI Team also works closely with and influences diverse stakeholders, including managers and leaders at all levels, to ensure consistency of approach organisation-wide.
Sorry, there are no upcoming events