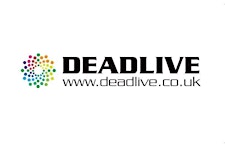 DeadLive Events
DeadLive Events are a highly experienced paranormal investigative team with many years of experience providing ghost hunts to members of the public and corporate clients. We have investigated most of the UK's haunted and active locations and have travelled around the world from France and Germany to Australia on corporate and private haunted events.

DeadLive Breaks specialises in haunted weekends throughout the UK and World. Join us for your own real paranormal experience at some of the most haunted and historic locations throughout the world.Our haunted weekends are packed with activities ranging from history tours, workshops, ghost hunts, dowsing, crystals and can even include dinner, bed and breakfast within the location itself.

DeadLive Ghost Hunts incorporates the use of New Age products, complemented by sophisticated high-tech monitoring equipment to endeavor to effect spiritual communication and contact at all of our events.