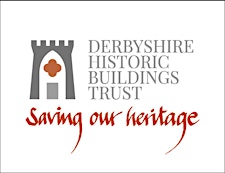 Derbyshire Historic Buildings Trust
Established in 1974, Derbyshire Historic Buildings Trust (DHBT) has been responsible for the rescue of many historic buildings throughout Derbyshire.  Using their skills and knowledge, members of the Trust identify neglected and abandoned historic buildings and then work to bring them back into new sustainable use.
The Trust is a non-profit registered charity that is committed to the heritage of Derbyshire, working with its own in-house professionals to provide help and advice to groups and individuals sharing a passion for historic buildings.