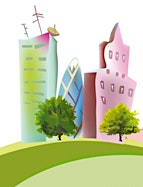 Design Review Panel
The Design Review Panel provides an impartial, multi-disciplinary, constructive, expert, peer review process during the pre-application stage of the planning process, to applicants & local authorities 
Mission
The aim is to provide an independent and impartial design review process, where a multi- disciplinary panel of built environment professionals review the design of significant built environment proposals. 
 The Design Review Panel:-
is conducted by an independent panel of multi-disciplinary experts – practitioners with a different range of current experience and expertise in design and construction. As a prerequisite to joining the panel, these practitioners will have demonstrated a track record of good design in their own projects and the skills to appraise schemes objectively.

exists to offer constructive comments on schemes, aiding their improvement, but not to fundamentally redesign them.
advises and empowers the decision makers on how to improve design quality so as to meet the needs of their communities and customers.
supports decision makers in resisting poorly designed schemes.
 supports decision makers in approving well designed schemes.
Panel Members
The Design Review Panel is made up from a range of construction professionals working in the field of the built environment. Click here to meet the Panel members …
Geographical Coverage
The Design Review Panel provides independent expert advice to applicants, design teams and local authorities across the south west of England. In accordance with the NPPF, local authorirties are requiered to give significant weight to the feedback of a Design Review Panel within the planning process. Areas currently covered by The Design Review Panel include Cornwall, Devon, Somerset, Dorset, Wiltshire, Gloucestershire and Hampshire.
Local Authorities who, in accordance with their NPPF requirements, currently actively endorse and refer applications to the Design Review Panel include:-
Sorry, there are no upcoming events