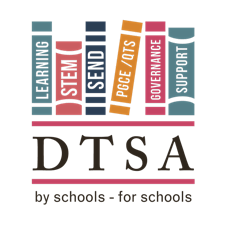 Developing Teachers Schools Academies
Please direct enquiries to:
DTSA: booking@dtsa.org.uk
Finance and SLP enquiries: finance@dtsa.org.uk / 07411 529201
Strategic enquiries: deborah.outhwaite@dtsa.org.uk / 07712 674474
Science courses continue to run online. For more information please contact Anna Cummings on finance@dtsa.org.uk / 07411 529201
DTSA has a growing team of SLEs offering School-to-School improvement support and collaboration that contributes to 'raising the bar and closing the gap' in achievement for all children. We continue to grow and are now working with over 120 schools in Derby, Derbyshire and other areas. Derbyshire and Nottinghamshire STEM Science Learning Partnership (SLP) is also a part of our offer.  
We really are "by schools – for schools" and DTSA is a not for profit charitable incorporated organisation with any annual surplus reinvested to keep prices low and offer great value for money.
We continue to receive excellent feedback on the impact of our courses, conferences, network meetings, school-based support and our School Direct Initial Teacher Trainer Education (ITE previously ITT) programme.
We welcome engagement from all types of schools, Trusts and MATs
For all enquiries call 01332 706806 or email booking@dtsa.org.uk.
Sorry, there are no upcoming events