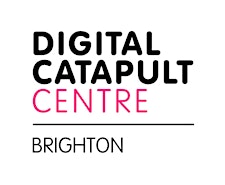 Digital Catapult Centre Brighton
The Digital Catapult Centre Brighton will focus specifically on projects that encourage innovation and value from real-time and location-based data – known as the Internet of Place.
Led by Coast to Capital LEP in collaboration with the core delivery partners – the University of Brighton and Wired Sussex, the centre will be tasked with delivering on a range of innovative projects, designed to be accessible to start-ups and SMEs to use and learn from. The Centre will work across the whole Coast to Capital region which includes West Sussex, Lewes and Brighton & Hove.
The Digital Catapult Centre Brighton will launch a programme of events to help create opportunities for SMEs, big business, public sector and academia to collaborate and unlock new value for the Coast to Capital area. Other project partners include American Express and Brighton & Hove City Council.
As part of this, the Centre will create links between universities and business that enable cutting edge, pre-commercial R&D findings in the Digital Catapult challenge areas to be converted into commercial market opportunities which can be prototyped and piloted by start-ups and SMEs.
Sorry, there are no upcoming events