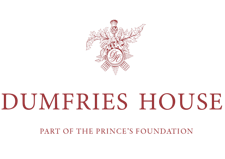 Dumfries House, part of the Prince's Foundation
Dumfries House Estate is part of The Prince's Foundation.
AT ITS HEART, THE PRINCE'S FOUNDATION IS ABOUT SUPPORTING PEOPLE TO CREATE COMMUNITY. WHETHER THROUGH BUILDING SUSTAINABLE HOUSING OR REGENERATING NEIGHBOURHOODS, DEVELOPING FAMILY ATTRACTIONS OR TEACHING TRADITIONAL ARTS AND SKILLS, THE PRINCE'S FOUNDATION IS LEADING THE WAY FORWARD.