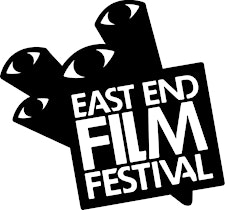 East End Film Festival 2018
Founded in 2000, the East End Film Festival is one of the UK's largest film festivals. An annual multi-platform festival held in London, the EEFF presents a rich and diverse programme of international premieres, industry masterclasses, free pop-up screenings and immersive live events. The EEFF's mission is to discover, support, and exhibit pioneering work by global and local independent filmmakers, and to introduce viewers to innovative and challenging cinematic experiences.
Attracting an annual audience of more than 30,000, the EEFF has established itself as a major international event situated at the heart of London's most dynamic quarter. The annual EEFF showcases a variety of cross-arts events and industry activities across the festival. This year the festival introduces 'Roots'; a programme of free, discounted and accessible events involving the local community and local organisations. It is about engaging with diverse audiences through film, celebrating the history of the East End.
Sorry, there are no upcoming events