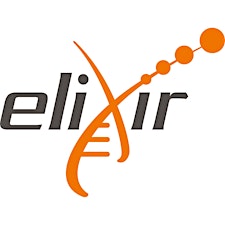 ELIXIR
ELIXIR unites Europe's leading life science organisations in managing and safeguarding the increasing volume of data being generated by publicly funded research. It coordinates, integrates and sustains bioinformatics resources across its member states and enables users in academia and industry to access services that are vital for their research.
Information captured during registration including gender data is gathered by the ELIXIR Hub in line with our Equal Opportunities Strategy and only to support our ongoing efforts to address gender balance at every level of our events; committee members, speakers and attendees. All data is anonymised and aggregated. It is stored in a Google Drive repository in line with GDPR requirements.
The ELIXIR Code of Conduct has been created to ensure that participants at ELIXIR events (including virtual) interact with each other in a mutually respectful environment, with avenues to turn to if they believe there has been a breach of the Code of Conduct. Please familiarise yourself with its content and the possible consequences of breaching the Code of Conduct, ahead of this event.