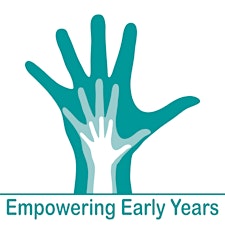 Empowering Early Years
Empowering Early Years aims to deliver excellent, cost-effective and relevant Early Years training to all levels of practitioner, teachers, childminders etc working with children from 0-5.
The training incorporates recent scientific and educational research as well as practical implications and reflections for pedagogy as well as a comprehensive understanding of how child development links in to the fundamentals of excellent Early Years education and care in order to enable young children to truly thrive and learn.
EEY began in 2017 and is run by Hannah O'Donnell - who is an experienced and passionate Early Years Teacher (EYT) and PT HE Lecturer/ tutor (FdA Early Childhood / BA Hons early Childhood -professional studies), with a PG Dip in Early Years (Dist), as well as also having trained as a Psychologist some moons ago at University (BA Hons).
Hannah is also a mum of 3 and has worked with parents, practitioners, Managers and Staff to look at how play and effective provision enables young children to uniquely develop and is committed to providin cost-effective, valid and inspiring training to those working with the youngest in our society.
Hannah enjoys working with other professionals and has undertaken professional EY conferences as part of the Play 2 team with Greg Bottrill, to support the essential role of play in early education and enabling our youngest citizens to thrive in all aspects of their life and learning. Hannah continues to enjoy discussion and learning around all aspects of Early Childhood Education and care.
Sorry, there are no upcoming events