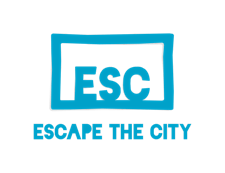 Escape the City - The Escape School
 Escape the City is a global community of +250,000 talented professionals who believe that life is too short to do work that doesn't matter.
We help talented professionals escape unfulfilling jobs and transition into more fulfilling work, build careers on their own terms, and start businesses that matter.
Join our Tribe at www.escapethecity.org.
Sorry, there are no upcoming events