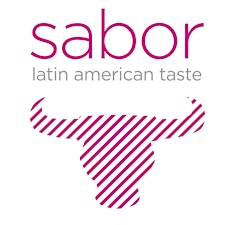 Esnayder Cuartas
Casa Sabor Pop ups
Our Casa Sabor pop-up events are destination dining experiences which take you through the flavours of South America, each event showcasing the food and vibe of a single city, typically featuring a five-course menu, welcome cocktail, wine with each course and water.
The evenings offer an experience not just of food and drink, but the breadth of Latin American Culture, including music and other aspects of the arts. Each venue is given a Latin make over, transporting your senses to that particular city, adding touches to give the room the appropriate regional 'look' and showcasing art or produce typical of that region.
The name "Casa Sabor" refers to Urban Latin American food, the culture and the spirit of Latin-American people; it expresses a relaxed urban Latin vibe. Drawn from iconic foods and historic influences from across the Spanish and Portuguese Americas, urban Latin American cuisine is expressed in casual yet sophisticated dishes of beautiful, delicious food, accompanied by creative cocktails and fine wines from Argentina, Chile, and the rest of Latin America.
But there's more to Casa Sabor than the food and drink.  The Latin 'vibe' is one of 'joie de vivre', culture and quality of life. Not just alcohol and partying, but a warm welcome with great music and entertainment in a colourful and glamorous setting.
Sorry, there are no upcoming events