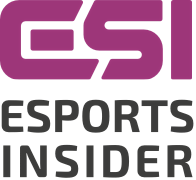 Esports Insider
Based in London and founded in the summer of 2016, Esports Insider is a business news site, media and events company.
– Esports Insider.com – One of the leading esports industry focused platforms worldwide. We feature the latest news stories alongside opinion pieces, and interviews with those making waves in esports business. We publish across social channels, and have a twice weekly newsletter, the ESI Dispatch.
– ESI Events – We run esports focused events and have produced more esports business events than any other, globally. These have included the ESI Forum Series, ESI Super Forum, Betting on Esports Conference, ESI Birmingham, and ESI London. We offer white label events services too.
– ESI Media – We also offer content creation options (editorial, podcast and video), advertising, consultancy, and social media campaign promotions.
– ESI Connect – ESI Connect sits in-between current esports rights holders and companies seeking to do business the right way, without all the hassle.
Acting as a media house, translator and mentorship group, ESI Connect will evaluate what you seek to do, propose the best fit, initiate the right contacts and support you in the delivery of your plans.
Drop us a line at info@esportsinsider.com
Follow us on Twitter @esportsinsider 
Sorry, there are no upcoming events