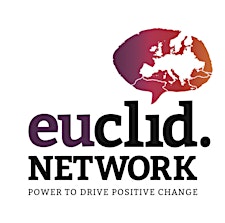 Euclid Network
EN is a growing European network for organisations that support social entrepreneurs and impact-driven leaders. Our members are based in over 20 countries and represent over 100.000 organisations throughout Europe and beyond.
We are a strategic partner of the European Commission and an observer to the United Nations Task Force on Social and Solidarity Economy (UNTFSSE). Euclid Network enhances the field of social entrepreneurship through knowledge exchange, capacity building, networking and international advocacy.
With long-established links to EU institutions in Brussels and a truly Europe-wide network of associations, impact-driven leaders, public officials, social funds, universities & training institutes, social investors & entrepreneurs, frontline NGOs and impact enterprises, we offer a vital bridge between policy and people. Besides the European sphere, our network is also rapidly growing at a global level through our programmes in Russia, the Middle East and North Africa.
We're an experienced project partner in EU-funded programmes including EaSI, Erasmus Plus, Horizon, COSME and others.