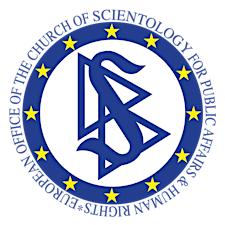 European Office of the Church of Scientology for Public Affairs & Human Rights
Our current Mission is to represent the Church of Scientology and all of its secular humanitarian programs at the European institutions such as the European Parliament, the European Commission, the Council of Europe, the Organization for Security and Cooperation in Europe, as well as with the United Nations, and with that, contribute to a better society.
Our EU Transparency Registry Number is 872253227782-36.
Our office is also part of the civil society Platform of Fundamental Rights created by the EU FRA.
Sorry, there are no upcoming events