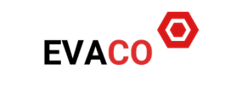 Evaco International
EVACO International Co., Ltd is an International Event and Conference Management company. Established in the cross-road of Europe and Asia, Istanbul, Turkey, EVACO operates it's events and conferences around the globe, especially in EU, Middle East, Asia, Pacific and North America. Last years we held conferences in countries like Malaysia, Turkey, Russia, Germany, Greece, Georgia, UAE and the number of countries for our events is growing rapidly.
EVACO plans, manages and operates world-class international events, conferences and exhibitions in participation with world-class universities, business schools, institutions and trade centers to provide its clients with leading-edge experience. EVACO has conducted a wide range of successful and famous academic, scientific, and commercial events ranging from scientific conferences, business forums, international exhibitions and summits. Our events always has the highest quality, pleasant environment and facilities, highly skilled speakers and helpful staff. We always work for every event be the best.
EVACO is a well-experienced event & conference orginizer. We plan and handle any event and conference from the beginning till the end. Our professional team would plan, coordinate and operate the events and conferences with outstanding services and quality which promises our clients a unique experience and satisfaction. EVACO services:
• Accommodation
• Conference venue selection
• Conference secretariat
• Design and conceptualisation
• Speaker & RSVP management
• Registration
• Exhibitions
• Entertainment
• Finance / administration
• Sponsorship
• Technical facilities
• Transport and airport shuttles
• Scientific programme
• VIP & protocol
• Certification Services
Key Reasons to Choose EVACO as your Event and Conference Partner:
• Good conference venue
• Qualified scientific committee
• Decent registration fee
• Wide publication scope in scientific journals
• Indexing conference papers in Internationaly valuable indexing systems
• Valuable and competitive certificates
We cooperate with universities and scholars of different fields in various countries, therefore we ensure the quality of our conferences. If you would like to start cooperation with us, please do not hestitate to contact us.
Contact information 
For papers, registration and other information:
Sorry, there are no upcoming events