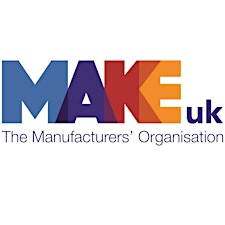 Events Team
Make UK, the manufacturers' organisation is the independent representative body for the UK manufacturing sector and the single most influential force backing UK manufacturing. We represent thousands of UK manufacturing companies which together employ over a third of all of the UK's employment within the sector.
As the voice of UK manufacturing and engineering and a leading provider of business support, we help the manufacturing industry to thrive, innovate and compete both locally and on a global scale. 
Focused on building a highly productive and competitive manufacturing sector, we promote and support enterprise and innovation in the UK while making sure businesses remain compliant, future-focused and competitive. In an increasingly uncertain business environment, we recognise that manufacturers face significant challenges and opportunities in the coming years. We will work throughout this period of uncertainty to ensure that manufacturers are on top of any legislative changes and their implications for business.
Our activities are guided by our manufacturing member companies through regional advisory boards across the country and a national board comprising leading manufacturers. 
Sorry, there are no upcoming events