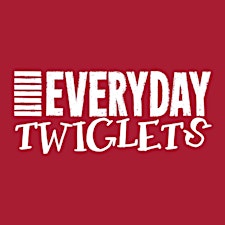 Everyday Twiglets Wimbledon
We look forward to seeing you at Everyday Church Wimbledon. Our building is right at the heart of Wimbledon town centre - next to the Centre Court shopping centre and the Train, Tube, Tram and Bus stations.
We normally have two Sunday services - one at 9:30am and one at 11:30am - and we serve coffee and refreshments half an hour before the start of each of the services.
If you need to contact us, then you can email us at wimbledon.twiglets@everyday.org.uk. Otherwise, our address is Everyday Church, 30 Queens Road, Wimbledon, SW19 8LR.
On Wednesdays in Wimbledon our parent and toddler group, Twiglets, gives local mums, dads and carers a chance to get together for a chat and cup of coffee while the kids expend a bit of energy! We have a wide range of equipment for toddlers, and a sports hall full of toys for pre-schoolers.
Twiglets starts at 10:00am and finishes at 11:30am at the Wimbledon Venue. It costs £1. You need to pre-book tickets for Twiglets from 7am on the day of the event. Tickets are available from the following URL: http://everydaytwigletswimbledon.eventbrite.co.uk
Sorry, there are no upcoming events