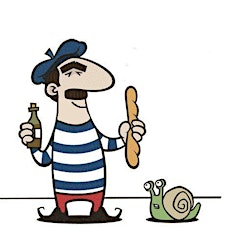 Experience French Toastmasters
Vous souhaitez améliorer votre communication et vos compétences en leadership par la prise de parole en public dans un environnement bilingue francophone ?
En tant que membre, 'Experience French Toastmasters' vous offre l'occasion de pratiquer les langues française et anglaise tout en réalisant vos projets du programme éducatif Toastmasters.
Rejoignez le club... 
Experience French Toastmasters club is a friendly educational and supportive environment for you to have fun practicing and improving your public speaking skills, listen more effectively and maintain your ability to think and speak on your feet, both 

in French

 

and

 

in English

.
We follow the well-known

 

Toastmasters International Educational program.
To learn more about this

worldwide 

organisation... http://www.toastmasters.org.
Nous nous réunissons les 1er et 3ème lundis du mois à 18h45 (la réunion démarre à 19h). 

Venez nous visiter..
. pour le moment, exclusivement via la plateforme Zoom.us


 
L'équipe d'Experience French Toastmasters 
Sorry, there are no upcoming events