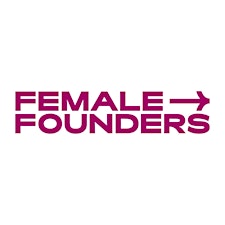 Female Founders Global
Our vision is to re-shape economy and society by fostering female entrepreneurial minds. For us, entrepreneurship is all about being a passionate and proactive leader - in your life, your career and your community - and about having an impact & creating change. We truly believe that entrepreneurial minds will make all of this happen, and will lead the way into a bright future.
This is why we support the people in our community along their entire entrepreneurial lifecycle. Our pan-European ecosystem currently consists of three main pillars:
Base F: our low-key community for everyone who identifies themself as an entrepreneurial mind
Grow F: our startup accelerator for female-led venture that shape the world of tomorrow
Lead F: our leadership accelerator for female entrepreneurial minds that shape the world of tomorrow
On our journey, we are always accompanied by one thing: our values. They are the core of what we do, help us decide who we work with and who we support. We expect our partners, startups, and friends to share and support these values:
Take responsibility - for us, our companies & society.
Put people first.
Authenticity.
Embrace the unknown, stay curious and seek opportunities.
Put quality first.
Respect different views & opinions.
Live a balanced life.
Having fun.
Sorry, there are no upcoming events