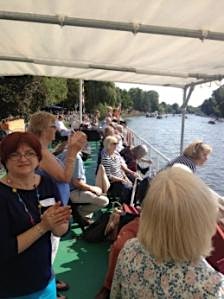 Friends of the River Thames Boat Project
Friends of RTBP is a volunteer-run organisation which provides financial support to the River Thames Boat Project through subscription membership and by running fundraising events.
Charitable income raised by the Friends is unrestricted, unlike most grants or institutional gifts that have a designated purpose. In this way the Friends directly help the charity meet its day-to-day  expenses and keep its services running. 
All events run by the Friends are ticketed only and tickets are in return for a donation to the charity.  For further information or to join the Friends of RTBP, please email info@rtbpfriends.org. 
Sorry, there are no upcoming events