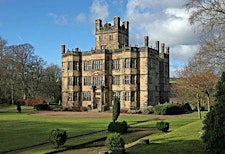 Gawthorpe Textiles Collection
Gawthorpe Textiles Collection is the operating name of independent charity The Rachel Kay-Shuttleworth Textile Collections based at Gawthorpe Hall, Padiham, Lancashire (charity registration number 1182054). The charity was founded in 1959 by the Honourable Rachel Beatrice Kay-Shuttleworth MBE (1886- 1967) to care for the collection of textiles she amassed throughout her life and to make it accessible through learning programmes and displays in the Hall.
We work alongside Lancashire County Council and the National Trust, who together manage the Hall and its grounds.
Sorry, there are no upcoming events