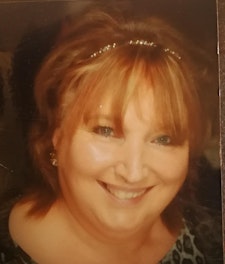 Gayna Cooper,
Lover of life. Inspirational Speaker. Exec Manager with Tropic Skincare. Certified Trainer in Infinite Possibilities.   Proud Grandmother of 9 unique grandchildren .  I believe every age is the best age and every circumstance is an opportunity.  
I have travelled a road of mountains and valleys.  Doctors told me I would never have chilren - then I had 5!    I have 5 sons - 4 on earth and 1 in heaven.  I have 9 amazing grandchildren. I am a cancer survivor.    I have lived through wealth and poverty and  know what it's like to have a happy home and a broken home.  I have lived with people suffering addiction.  I have made wise and foolish choices. I know incredible Joy and tremendous Heartache.
Im pretty normal  I suppose;  though none of us are 'normal;  we are all unique.
We are all amazing Creations and born to Succeed.  We are born to be happy and to grow through adversity.
I believe true unity happens when people agree to disagree. 
I have discovered its ok to be wrong - and to admit it. 
I have discovered the measurement and value of Who I am is not found in comparing myself to others.  My value is not found in my education, degrees, awards, status or salary.    My value is found simply in  Who I am and who I am becoming. How I love and contribute.to whoever and whatever crosses the path of my life.
I have a strong faith.  I am a Christian.   However, I dont expect others to think and believe the same things as me.   I hate Religion - it causes wars.  Faith and Religion are poles apart.
Having different beliefs isnt a problem - lack of respect of unwillingness to listen is a problem.
We are travellers together - seeking truth, love and wholeness.
Sorry, there are no upcoming events