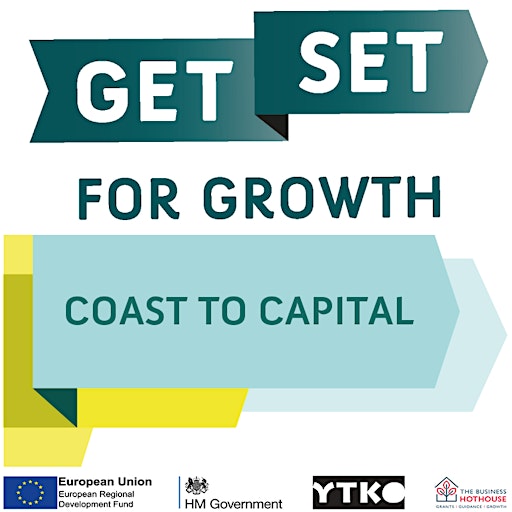 GetSet for Growth - Coast to Capital
YTKO, through GetSet for Growth Coast to Capital is providing a specialist service supporting businesses with the potential and ambition to grow, through a range of highly rated workshops, 1:1 support and access to a grant programme. It is part of The Business Hothouse which is a three year Business Support Programme part-funded by the European Union to fill the much-felt gap in business support provision in the Coast to Capital region.
GetSet for Growth focuses on helping businesses overcome the two biggest barriers to growth - generating sufficient profitable customers and accessing finance. We aim to increase your knowledge and skills, given you the clarity and confidence to achieve your growth potential.