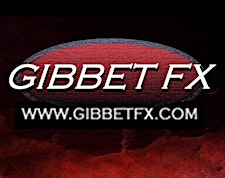 Gibbet FX
Based in Edinburgh,Scotland,Gibbet FX has been working in the field of Practical Sculpture,Make-up FX,Prop Making and Concept Design for over a decade.
Our work to date has been seen in several award-winning feature films,shorts & music videos as well as in theatre and on broadcast TV.
Non-media related commissions in the past have included such things as botanical specimens now on permanent display at the Royal Scottish Botanic Gardens, to sculpts of  life-sized dinosaurs for  the Scottish Sea-bird Centre.
At Gibbet FX we have a flair for projects which require a creative and practical approach,and pride ourselves on a wide spread of skills from model making to prosthetics.
Sorry, there are no upcoming events