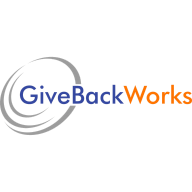 GiveBackWorks Warrington - Widnes - St Helens
GiveBackWorks is a Business Networking model set up in York over two years ago, which has been very successful, now with over 250 members.
GiveBackWorks is different as it is NOT just a monthly networking event to catch-up with people.
There is a Google friendly forum based website where all members have their own micro site and permissions to modify and add content.
The meetings are structured to maximise good networking (not speed networking!) and include a 20 minute business education slot where each attendee can take away advice on improving their business that can be implemented at no extra cost or commitment.
All members will get paid real cash for growing the group - not just a brownie point :-) 
Our Warrington Facilitator, Steve Burgin,  is an experienced Business Consultant and Advisor who as well as working with the stratefic growth of many SME businesses across Merseyside and North Cheshire, had many years networking experience across the North West. With this experience Steve is the ideal person to setup and build the group - the 4th group set up in the NorthWest. 
Sorry, there are no upcoming events