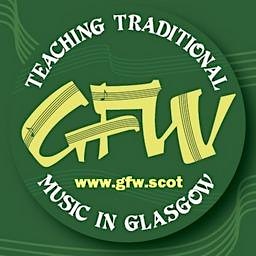 Glasgow Folk-music Workshop
GFW offers classes teaching a variety of musical instruments and song, mainly through the medium of traditional Scottish music. We have an extensive group of professional and semi-professional tutors who are highly experienced performers and educators. Many are award winning musicians, recognised in the traditional genre.
GFW formed in 1992 as Glasgow Fiddle Workshop. Over 25 years we expanded to over a dozen different instruments, plus mixed classes and even a Ceilidh Band class. Since 2017 we are now registered as Glasgow Folk-music Workshop, but we like to stick to just GFW.
GFW are a registered Scottish Charity SC029502