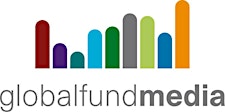 Global Fund Media Ltd May 2019
Global Fund Media Ltd. is a B2B digital publisher and events organiser covering all asset classes within the institutional investment management sector with six titles and a comprehensive event, webcast & webinar program.   

With over 15 years as a specialist financial digital publisher, we know how Institutional Investors, service providers and fund managers can reach their audiences more effectively.

In addition to the publishing and the events business, Global Fund Media runs a B2B consultancy service.
Sorry, there are no upcoming events