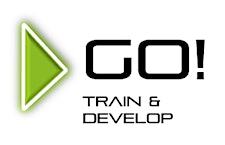 GO! Train and Develop
A vibrant and creative training company dedicated to providing enhanced personal, business and regulated training solutions that capture and captivate by talking in real terms.
We provide quality courses that have been proven to exceed the expectations of our valued customers, often tailoring content to match their individual needs and values.
We have worked with the police, various local councils, universities, leading private organisations and many others on a really interesting subject and one that doesn't often get spoken about, YOU. Facilitators and trainers in personal development, our feedback and testimonials demonstrate our ability to make a difference to the lives of our attendees and also their employers.