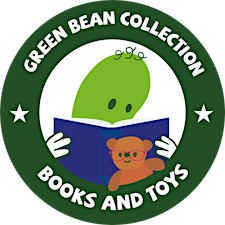 Green Bean Studios
Here at the Green Bean Studios, the growth and happiness of young children is central to what we do.
With our fictional characters, Green Bean & Friends, we take children on an adventure of learning and understanding,through enhancing their imaginations and broadening their horizons, we help children to think creatively and grow in confidence.
Authored by Anita Frost, the Green Bean Collection is now a household favourite.  

Precious moments - let's create them!
Sorry, there are no upcoming events