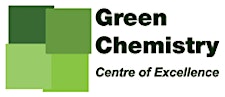 Green Chemistry Centre of Excellence
The Green Chemistry Centre of Excellence at the University of York is a world leading research centre, led by Professor James Clark, which aims to promote the development and implementation of green and sustainable chemistry and related technologies into new products and processes. The Group is made up of over 70 academic, research, technical and administrative support staff, postdoctoral and postgraduate researchers along with visiting scientists from industry and overseas universities.
The Green Chemistry Centre of Excellence has recently moved to a brand new building on the Department of Chemistry site. The new Centre includes larger, state-of-the-art laboratories and a new bespoke Industrial Engagement Facility, part-funded by the ERDF, with a capacity of over 100 personnel.  
Sorry, there are no upcoming events