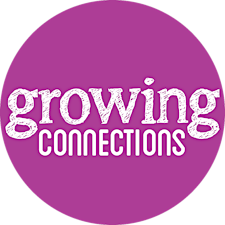 Growing Connections
Growing Connections is a three-year project funded by the National Lottery and based at St Luke's Community Centre.
Growing Connections uses gardening, cookery and arts & crafts activities to bring together everyone in the community to socialise, learn new skills and improve their health & well-being.  Absolutely anybody is very welcome to come and join in any of our activities regardless of gardening experience!
Here at St Luke's we have three lovely and very different outdoor spaces:
The Edible Yard, created in 2017 - The Edible Yard is a community food growing space at the back of our community centre. It features ten big raised beds with more than a hundred edible plants, a greenhouse, shed, several composting methods, a wormery, a wildlife patch and tables as well as chairs to sit and enjoy the greenery. The Edible Yard is maintained by the St Luke' Food Growers every Thursday from 2 to 5pm.

St Luke's Terrace, refurbished in 2015 - St Luke's Terrace is home to a wonderful potted plant display that changes every season. Ornamental flowering plants, shrubs, climbers and even a fig tree provide a colourful and scented background for people sitting outside or having a snack on the Central Street Café tables. St Luke's Terrace is maintained by St Luke's Gardening Group, every Tuesday from 2 to 4.30pm

St Luke's Wildlife Woodland - A little shady strip of land is transformed to make a perfect habitat for bugs and birds and enhance the biodiversity of our urban community centre.
For more information please contact Alok via email ashah@slpt.org.uk
Sorry, there are no upcoming events