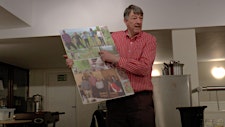 GS Wines & Beacon Italy
Gordon Stuteley MBA, CEO of GS Wines, has had a keen interest in wines from all over the world since the 1970s.  In 2005 he was travelling round Southern Italy and came across several exciting and delicious wines made from grapes that he had never heard of!  Since then, he has studied grapes and regions of Italy, attended numerous Masterclasses on Italian wines, met winemakers at international wine events (e.g. Vinitaly, Vitigno Italia, London Wine Fair), travelled around Italy meeting selected winemakers in their vineyards and has chosen and imported some unusual, exciting and wonderful wines from all over Italy.  He has delivered numerous informal and entertaining talks (at corporate events as well as private wine tastings) about Italian wines, grapes and winemakers, sprinkled with interesting historical anecdotes and notes in general about wine making.
Beacon Italy is an international consulting company founded in 2012 in Milan. We offer high quality services - presenting targeted strategies that are in a structured path tailored specifically for each customer. We introduce international clients directly to serious and qualified Italian companies, distibutors, importers, retailers and buyers. We optimise relationships with local organisations with mutual benefit. Beacon Italy is pleased to partner with GS Wines in the UK in developing business opportunities for Italian companies (e.g. wine producers) and in events where high quality Italian products can be promoted to a wider group of discerning customers.
Sorry, there are no upcoming events