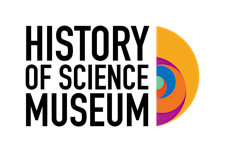 History of Science Museum
Discover. Connect. Inspire. 
The History of Science Museum, Oxford, houses the world's finest collection of early scientific instruments from Europe and the Islamic World, including sundials and astrolabes of extraordinary beauty. More modern objects include microscopes, scientific models, photographic and wireless equipment, and a blackboard still bearing calculations by Albert Einstein.
The Museum is a research and teaching department of the University of Oxford. We run an exciting year-round programme of events for all ages.
Sorry, there are no upcoming events