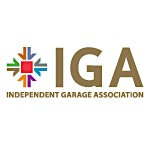 Independent Garage Association
The RMI's Independent Garage Association is the largest and most prominent representative body in the Independent garage sector. We are the voice of the industry in matters arising in the UK Government and in Europe regarding legislative and regulatory issues.
The IGA aims to support and encourage independent garages to thrive in all aspects of their business by offering advice, information and services which ensure that the independent service and repair sector can remain efficient and competitive in an increasingly complex business landscape.