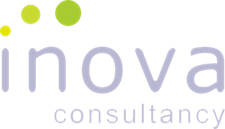 Inova Consultancy
Inova is a friendly and multicultural consultancy organisation that provides support in the area of entrepreneurship, career and soft-skill development as well as change management for individuals and businesses.
A unique focus on diversity and equal opportunities makes Inova an expert in supporting those who are under-represented or who face particular challenges in fulfilling their potential in a professional or entrepreneurial setting.
Based in Sheffield, UK, Inova has supported the development of the region by empowering entrepreneurs and businesses since 2001.