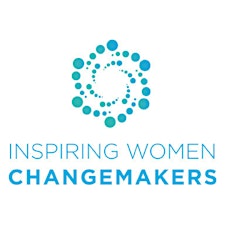 Inspiring Women Changemakers
Inspiring Women Changemakers is global, inclusive movement of people who genuinely want to see the world become a safer, fairer place for women, wherever they live and whatever they do.
For Changemakers: We give you the communications skills, connections and launchpad to campaign effectively.
For Organisations: We work with values-led organisations. Through our programmes, we give your team the tools, techniques and strategies to become highly effective leaders in a global economy. Learn more about how we can work to support your Communications, Social Impact and Inclusion aims.
Celebrating Women in Communities: We celebrate ordinary women doing extraordinary things through our Igniting Inspiration Awards, a year-round campaign to showcase the achievements and dedication of women changemakers, which culminates in an annual celebration event each November.
Visit www.inspiringwomenchangemakers.co.uk to learn more.
Sorry, there are no upcoming events