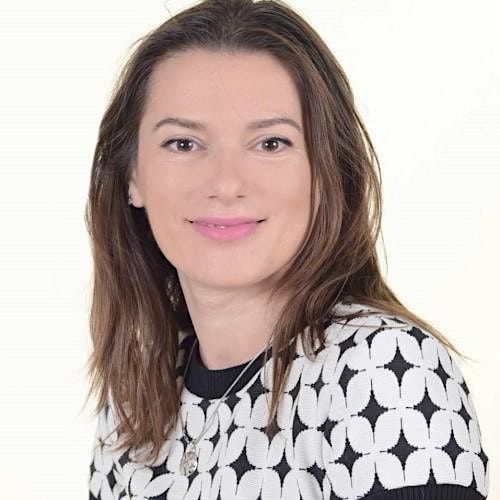 Ioana Mason
I have studied and participated in many international workshops.
My first training journey started with Marina Toledo at Hellinger Institute in Canada - Module 1: Including the Excluded, Module 2: Healing the Mother Wound with Family Constellations, Module 3: Healing the Father Wound with Family Constellations, Module 4: The Couple Relationship and Parenting.
Illi Adato Hypno-Constellations London, Learning Essentials Weekend Workshop: Loyalties, Belonging & Entanglements.
Gerhard Walper- Family & Organisational Workshop London
Ancestral Connections "Gateways" and "Future" with Tanja Meyburgh and Sian Palmer as well as Real Academy Resources for beginner and intermediate facilitators
Leslie Nipps - A Time to be Strengthened: Brief Support Group for Advanced Constellation Facilitators
Jutta ten Herkel Masterclass - Attachment Styles, at The Centre for Systemic Constellations London
Aleksandra Shymia - Shamanic Journeying
Robyn Fergus - Shamanic Munay Ki Journey
Sarah Peyton - Sex, Desire, Sensuality and Passion in Constellations at The Centre for Systemic Constellations, and Money Constellations
Ursula Bell - The art Of Helping, theory modules: Module 1 Family as a Systems, Module 2 The Orders of Love, Module 3 The Mother and the Father Module 4 The Orders of Helping Module 5 Online practice
FELD INSTITUT Cologne - Constellations in the Imagination, Life Integration Process I and II, Trauma Constellations, Constellations with The 12 Basic Forces of Life, Who am I and how many, How to constellate online
Hellinger Institute USA - Aligned with Acknowledging What Is
Barbara Ebetsberger, Online workshop: Keep distance to your thoughts - stay connected to your inner being
Pia Storm Kalhof workshops and training: Art Therapy and Family Constellations, Couple relationship, Symptoms and Illnesses, Moving Beyond Judgement towards Acceptance of What Is
Yael Eini - Karmic Constellation, Karma and the Akashic Records
IoPt Foundation Course - Healthy Autonomy London with Maria Green and Limor Regev-Peretz
Karen Carnabucci -The Tarot in Action: Archetypes, Synchronicity and Spontaneity, Creating the Bigger Picture: Addressing and Healing Ancestral Trauma
Franz Ruppert conference in London- Who am I in a traumatised society? London May 2018
IFS Model introduction series - Simon d'Orsogna
Exploring & Strengthening your Client Toolbox - Meghan Kelly
School of Intuition and Healing - Energy Management, Psychic Development
The Art and Practice of Constellation course
My other teachers are : Elena Barbu, Vivian Broughton, Sacha Alexander , Barry Krost, Marcela Urban, Emily Blefeld, Dan Cohen, Ivan Polic, Bill Mannle.
Currently, I am active in 2 peer-support groups, where we practice and give feedback to each other as we facilitate and explore different styles of constellations.
Sorry, there are no upcoming events