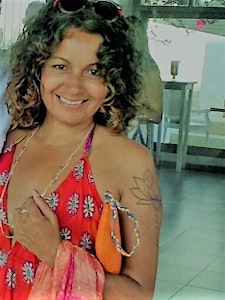 Jane Innis
Forest therapy guide / leader, spiritual coach, CBT -hypnotherapist and energy healer.
July 1999, I completed  Reiki, level one course. The experience was profound and started  me on a  journey through various energy and healing modalities. Years later Reiki 2 and then my Master levels followed. Many other studies including  spiritual healing, kinesiology balanced health, meditation, card reading, flower remedies, coaching, hypnotherapy, CBT and Forest therapy guide. I bring elements from all these modalities into my workshops and sessions.
Peace Love Heal
I believe our journey and purpose is about  Peace - acceptance, Love - extending love and self awareness of when love is not there and ultimately Healing, that we are all one, although we believe we are separate. This is the heart centred core of all approaches.
'When we change our mind to thoughts of  Peace and Love we can change our life.'
We are now experiencing a time as we become natural environment returners
We have an inherent connection with the earth and the natural environment. As we start to remember this we are drawn to spending more time in the natural environment. This is where we can heal as we remember our oneness.
I am available for programmes and also one to one work, via online / Zoom or natural environment based.
We can let the natural environment be our wise elder and facilitate healing. We can move from information and knowledge, to connect with our deeper inner wisdom. The natural environment helps to awaken us to this wisdom.
Let trees be your wise elder, your healer.
You are invited on this journey.
I am a student of A Course in Miracles
Creator of Spirit of Love flower and gem essence sacred space sprays.
Peace 
Coombe Wood Gardens • Croydon
£25