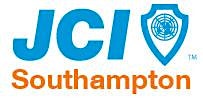 JCI Southampton
Present in more than 100 countries and with almost 200,000 members across the world, JCI (Junior Chamber International) is a worldwide non-profit organisation for the networking & personal development of young professionals & entrepreneurs up the age of 40 with a key emphasis on Active Citizenship, empowerment & creating positive change. 
On an international level JCI has a close working relationship with the United Nations & UNESCO to help create that positive change where it is needed most. Famous alumni of the JCI organisation include JFK, Bill Clinton & Kofi Annan amongst many others.
On a local level JCI Southampton actively works with businesses, entrepreneurs & other professional groups across all industries in the Southampton area to encourage young professionals in the workplace to meet others like them in order to help them progress & develop into the next generation of leaders within the business community.
We do that by providing regular training dinner sessions where local industry leading speakers provide insight into their working worlds & associated business practices and standards. We also hold monthly networking drinks & other social events providing an informal platform for young professionals to get to know each other & of course make valuable business contacts across the local area.
JCI Southampton also has close links with the Hampshire & Southampton Chambers of Commerce.
Aside from the networking & skill development opportunities we also do a lot of charitable work within our communities. This year's nominated charity is Gift of Sight, but we also support other charities through the year both in a local & national/international capacity. Of course, all this helps towards an individual's Corporate & Social Responsibilities within the workplace & in some professions this can actually count towards formal accreditation for professional qualifications.