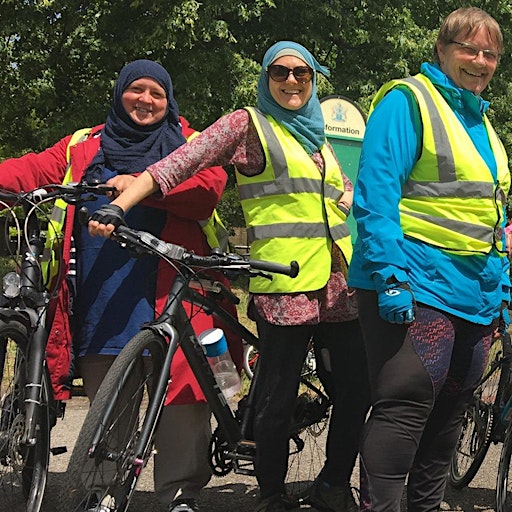 JoyRiders Britain C.I.C.
JoyRiders Britain empower women through introducing them to the joys of cycling. Normally, we organise all types of bike rides (social, beginner, commuter, advanced, touring) bike rides for women.
During coronavirus though, we have not been able to run our usual array of led rides... BUT...we wanted to ensure the women with who we engage don't miss out - so, we reinvented ourselves. virtually ToGetHer is JoyRiders' ongoing response to coronavirus. Why not join us for one of the events listed below:
...fortnightly zoom coffee break - featuring a route or topic of the week (map, photos, explanations) to get conversation started...and keep you exercising!
...our online talks on Cycling Safely with Your Kids, Using Hire Bikes, Buying a Bike...
- connect with women from different backgrounds
- build confidence through cycling
- explore green spaces
- have fun and enjoy great company!
...guest speakers on everything from health to travel planning for the future
...weekly cycling commuter routes (maps, video, explanations) for key workers
Keeping women together in spirit - if not in person! Our aims remain the same:
We are expecting rides to resume in April - after Easter...so we're very busy getting ready to run over 350 rides throughout London, Oxford, Manchester and Liverpool this year... why not join us!