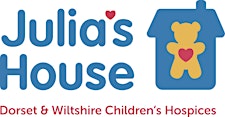 Julia's House - The Dorset & Wiltshire Children's Hospices
Julia's House cares for babies, children and teenagers with life-shortening or life-threatening conditions and provides support for the whole family - mums, dads, siblings and even grandparents.
This care is regular, frequent and flexible, happening wherever and whenever parents need it. Julia's House relies on donations, fundraising and legacies for 95 per cent of its funds. This lifeline for families only happens thanks to the kindness of local people.
Help us change lives – find out more at juliashouse.org.