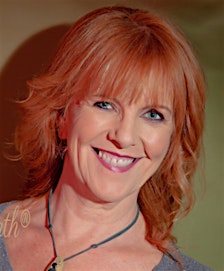 Julie Ann Horrox
Julie Ann Horrox is a Transformational Breath® Facilitator, workshop Leader and Co-Trainer, with over 20yrs experience in Conscious Breathwork, she works with this powerful and dynamic Award-Winning Tool, using the breath, bodywork, sacred sound, deepening presence, life coaching, intention Setting, movement and music to create profound life changes. to shift the flow of your life 
This unique cutting-edge tool is perfect for you if you are ready to clear emotional blocks and move forward with your life super-fast. Julie Ann is passionate about sharing this powerful and dynamic work with others and making a difference in their lives.
Over the last 19 years, she has gained a huge breadth of knowledge to help you to feel lighter, freer and more successful at whatever you choose to do. Her artist's drive to reimagine the ordinary and turn it into the extraordinary is fuelled by a deep desire to change the world for the better, for as many people that she can, by helping people to feel better about themselves with this work.
She believes in miracle consciousness and knows that anything is possible with the power of the breath, on her own journey she has overcome fear, anxiety, depression, addictions, abusive relationships and so-called 'incurable' eczema.
Julie Ann Horrox has a private practice in Glastonbury in Somerset and Bristol, she has been a member of The International Breathwork Foundation for 9 yrs and has travelled to the world with this work. Since 2012 she has worked for the prestigious Award-Winning Arrigo Programme in Somerset, and now at A Place to Heal Holland Park London.