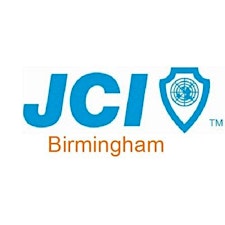 Junior Chamber International Birmingham
Junior Chamber International (JCI) is a global network for young people in their 20s and 30s. We are present in more than 100 countries and have almost 200,000 members across the world. Meeting on a regular basis for fun and friendship, we run many inspiring events and projects with our members.
As a member you'll:
•Broaden your network of contacts
•Get a chance to travel to international events
•Get involved in community projects
•Sharpen your skills and shape up your CV
What can you do for JCI? What will JCI do for you? You'll get more than you give and we encourage you to take on an active role in your local chamber. For sure there are plenty of opportunities to get involved.
Membership of JCI will give you a lot in return. And when you are getting involved you'll see the big picture of the network.
Why join JCI UK?
•You want to get involved in your community and be part of JCI's projects giving back to society •You want to expand your network
•You want to develop new skills
•You want to get new business insights
•You want to travel to JCI's international conferences
•You want to meet inspiring people
•You want to be a better trainer and speaker
•You want to go to more black tie dinners.
If you say yes to any of the points above you should get involved in JCI. There's nothing to lose and a great way for you to develop new skills, get new insights and at the same time gaining a broader social life!
Our membership is very diverse – from start-up entrepreneurs to people working in blue chip companies, non-profit organisations and charities. JCI members come from all walks of life, and from all around the world. But they are united in one common aim: to challenge and develop themselves.
To join JCI UK simply go to http://www.jcibirmingham.org.uk/join-us/ and complete the online form and send off your payment. Membership is open to anyone between the ages of 18 and 40 and costs just £120 per year (£10 per month) for standard membership or £50 for student membership (full time students only).
Sorry, there are no upcoming events