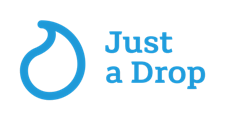 Just a Drop
Launched in 1998, Just a Drop is an international water-aid charity which aims to contribute positively to the reduction of child mortality caused through poor sanitation and unsafe water and to actively reduce the numbers of people without access to clean water.
Working with local partners, at a grassroots level, we provide a local, clean water supply through appropriate engineering solutions to some of the poorest communities in the world.
The work we support includes safe sanitation and the construction of wells, boreholes, pipelines, hand pumps, sand dams and latrines. We also strive to improve health and sanitation education by encouraging the establishment of WASH (Water and Sanitation Hygiene) programmes to run alongside our work.
To date, our projects have reached an estimated 1.5 million people in 31 countries from Afghanistan to Zambia.
Sorry, there are no upcoming events