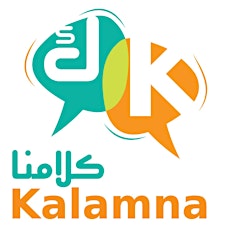 Kalamna Arabic Classes - Saussan Khalil, Founder & Director
Raising bilingual children is a challenge under the best of circumstances, and learning Arabic in particular has it's own problems: it doesn't always conjure up positive images and experiences, and most parents struggle to find engaging classes for their children to join. Here at Kalamna we have embraced the challenge of changing the way Arabic is perceived and making learning Arabic fun and engaging. 
Since starting in 2015, Kalamna has become a hub for Arabic language and culture in Cambridge, UK. We offer high quality Arabic language classes to children and adults, training and masterclasses for teachers and parents, cultural workshops, and social events. We also operate a library of children's Arabic language books and DVDs. 
We currently have over 50 children and adults enrolled across 7 weekly classes, held at St Faith's School, Cambridge on evenings and weekends. We employ 3 teachers and two student volunteers.
We believe in the importance of spoken Arabic as the main form of communication as well as a transitional tool towards acquiring standard Arabic reading and writing. We use spoken Arabic as our main language of instruction and encourage all dialects to be spoken alongside the teacher's main dialect.
Our approach aims to bridge the gap between the mainstream UK education our children are receiving and their Arabic education, by integrating the EYLF and national curriculum framework for KS1-4 in our teaching, using learning through play with our younger age groups, and topic-based learning for each key stage. To achieve this aim, we use and create our own curriculum and materials, supported by external materials where appropriate.
Kalamna is Community Interest Company and has recently been through the Cambridge Social Venture incubator at the Judge Business School, University of Cambridge. We are also a member of: 
Cambridge Research in Community Language Education (CRiCLE) Network, Faculty of Education, University of Cambridge
Cambridge Bilingual Groups
Social Enterprise UK
To keep up to date with our activities, follow us on social media:
Facebook www.facebook.com/KalamnaArabic
Twitter www.twitter.com/KalamnaArabic
Instagram https://www.instagram.com/kalamnaarabic/
And sign up to our newsletter on our website here: www.kalamna.org
Sorry, there are no upcoming events